Reading Time:
4
minutes
Every bride wants to shine on her wedding day. While many women think that the dress helps them achieve this, shoes shouldn't be underestimated at all.
The truth is that you should not only fall in love with the shoes you wear on one of the most beautiful days in your life, but you should also feel nice while wearing them. If they aren't comfortable enough, you'll spend your whole night complaining about your sore feet and be forced to eventually walk barefoot.
To evade any difficulties while choosing the perfect wedding shoes for you, we offer some helpful tips. So, off you go!
The Early Bird Catches the Worm
Clearly, if you want to grab the trendiest model that's your size, it's best to go shopping earlier. The more you postpone it, the higher the chances are that someone else purchases the shoes you love before you.
That's why start exploring the online stores and go to malls and shoe shops months before the wedding. Not to mention that this way you'll be able to wear the chosen shoes on your dress fittings and see how they match.
The Length of Your Dress Matters
Related to the previous one, it's useful to get your wedding shoes before the dress. This way the hem can be adjusted accordingly so that you're able to walk comfortably without tripping on the dress' ends.
Also, there's a danger of the dress covering your favorite shoes, hiding them from everyone, including you.
High Heels vs Flat Shoes
Obviously, shoes with high heels give you a more elegant appearance. However, in reality, they can be very uncomfortable to wear on your wedding day. As you'll be standing in them for hours, you may have troubles dancing and having a great time.
On the other hand, wearing flat shoes can be a blessing, especially if your wedding is on the beach or somewhere surrounded by grass. There are pretty nice models of cute sandals with beads or satin slip-ons that you may consider.
Pick the Color Carefully
It isn't mandatory for your wedding shoes to be either white or cream. In fact, there are many other colors that are fit for the occasion. Just think about your dress while choosing. In order to stand out, you shouldn't get ones that are in the same or similar color as the dress.
Instead, go for a bolder color. Many brides these days pick shades of blue.
Be Mindful of Shoelaces
Connected to the color, you shouldn't forget the shoelaces. This is in case you wear shoes that have some on them. They're a great way to create a contrast and attract the guests' attention.
To give you an idea, a unique combination would be white shoes with black shoelaces.
Wear Them Before the Wedding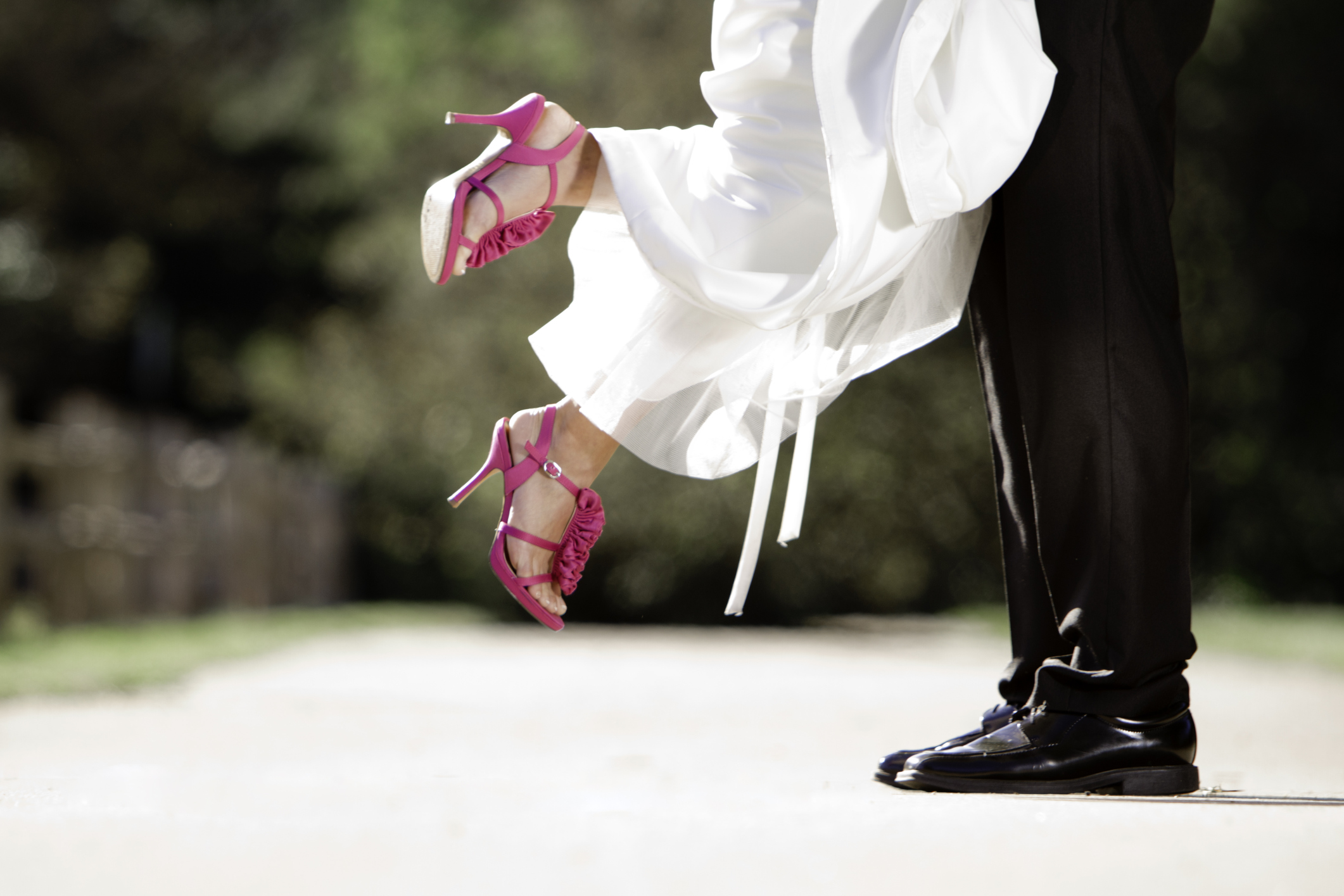 Do you know what wearing your shoes for the first time on your big day means? Blisters, of course. Not to mention that your feet may pain you and cause you unease. Therefore, make sure to try them on and wear them around the house at least a few weeks before the wedding.
This way you'll be able to discover where the possible sore spots are and put plasters against the blisters.
Bring Two Pairs With You
If you are struggling to decide between flats or high heels, why not have them both with you? For certain parts of your wedding, you'll be able to wear one pair and for the other parts another. Thanks to this, you'll both look interesting and beautiful every time and feel nice and comfortable.
Also, you'll have a backup pair in case something undesirable happens.
Don't Forget the Wedding Venue
As we mentioned before, high heels aren't really suitable for weddings on the beach or in the garden. The truth is that not all shoes can be worn in all venues. That's why you should have this in mind while shopping for your wedding shoes.
Usually, if the wedding is onuneven terrain, it's advisable to wear either flats or shoes with low heels for more stability.
Decide Whether You Want to Re-Wear Them After the Wedding
Do you want to wear shoes that are unique and meant to be worn just on your wedding day or you prefer some that you can wear afterward? This is another important question you should address during your search.
Pro tip – flat shoes, slip-ons, and low heels are mainly good for further wear.
Go for Those That Make You Feel Special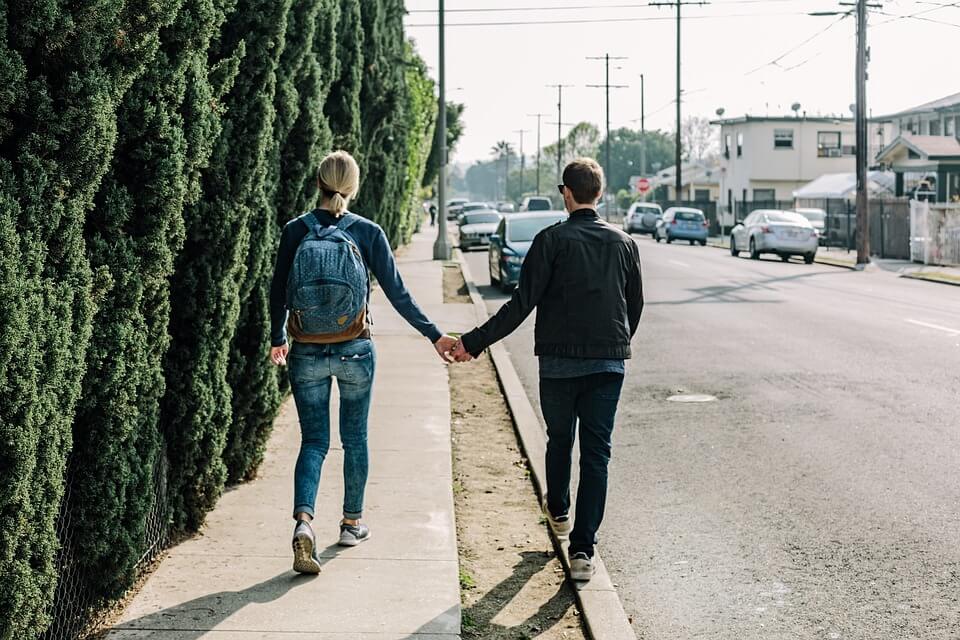 At the end of the day, it's you that matters. Your chosen shoes should help you feel like a princess and make your wedding day unforgettable. So, buy whichever pair suits your preferences, style, and personality. You want glitters or black shoelaces? Then, get them!If you love your shoes, everyone else will notice how special they are.